The Fortitude Music Hall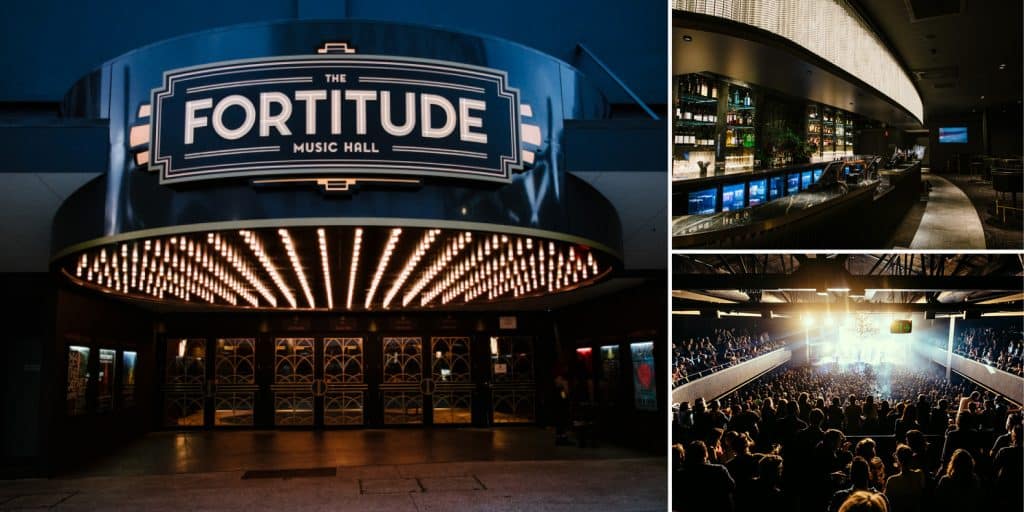 Three years in the making, The Fortitude Music Hall is a truly visionary addition to the Fortitude Valley precinct, reconfirming The Valley's position as a must-stop destination for local and international touring artists and an entertainment hub for locals.
The Fortitude Music Hall is the largest ballroom/theatre styled venue in Australia, with a 3,000 person standing capacity and a 1,100 seated capacity. We were inspired by some of the world's most loved live music venues – from classic art deco theatres to larger clubs, while still paying homage to the iconic venues of Brisbane's past. The Fortitude Music Halls' prime location in the heart of Brisbane's entertainment precinct and state of the art production make the venue a truly world class performance space.
Conveniently situated just a 10 minute stroll, 6 minute bus ride or 2 minute drive from our Fortitude Valley accommodation, it makes Alpha Mosaic Hotel Fortitude Valley the perfect hotel to rest your head when visiting The Fortitude Music Hall for a live performance or private event.
For any events you're attending stay at Alpha Mosaic Hotel. Book Now for great special deals.
Upcoming Ticketed Events Include:
Wed 4 Sep | Rich Brian
Wed 18 Sep | Birds of Tokyo
Thu 19 Sep | Ruel
Fri 20 Sep | Casey Chambers
Sat 21 Sep | James Morrison
Wed 24 Sep | The Next Step
Fri 27 Sep | Apocalyptica
Sat 28 Sep | The Flaming Lips
Fri 4 Oct | The Jungle Giants
Sat 5 Oct | The Jungle Giants
Sat 12 Oct | TeknoKingz – The White Party
Sat 19 Oct | The Cat Empire
Fri 8 Nov | Grinspoon
Sat 23 Nov | Hermitude
Sun 24 Nov | Why Don't We
Fri 29 Nov | Two Door Cinema Club
Sat 30 Nov | Peter Bence
Available for private functions and events in Fortitude Valley, choose from the glamorous foyer entry way, the grandeur of the main auditorium, the bespoke private mezzanine bar or book out the entire venue the glamour of the foyer entry way, the grandiose of the main auditorium, as well as the bespoke private mezzanine bar or for bigger events the whole venue.