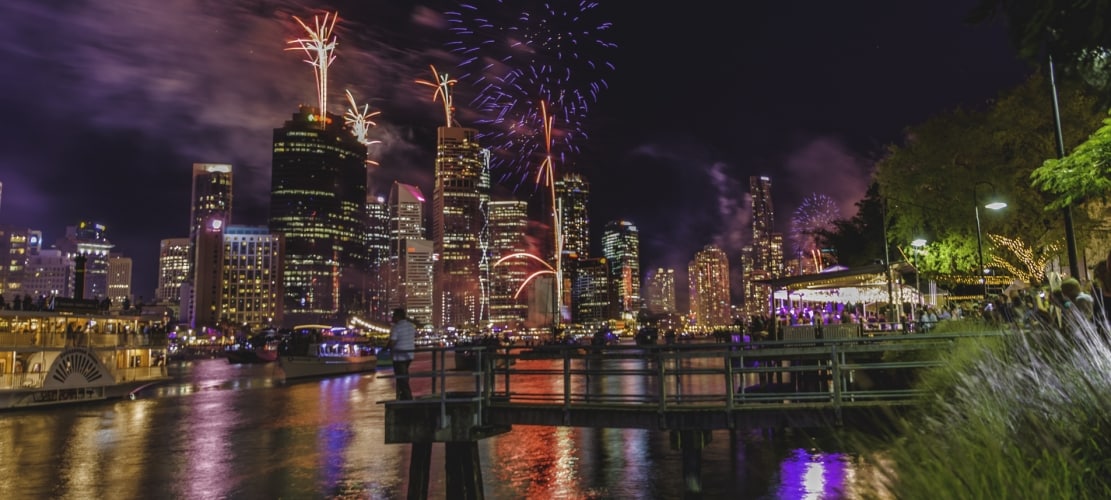 Stay at Alpha Mosaic Hotel in Fortitude Valley for this Riverfire Festival 2019.
Watch Brisbane ignite in all its glory.
Sunsuper Riverfire ignites the skyline with a pyrotechnic extravaganza set to an almighty soundtrack.
This is one of the most technically challenging and electrifying fireworks displays in Australia. Fired from multiple bridges, barges and city rooftops, spectators are also treated to aerobatics from the Australian Defence Force.
Alpha Mosaic Hotel in Fortitude Valley is conveniently located buses and trains to get you to many vantage points for Riverfire. This is one of Brisbane's most visited events, so if you're thinking about booking a hotel for a night or two please call us today on 07 332 8888 or check dates and hotel prices.