At Alpha Mosaic Hotel, we take our environmental and social engagement very seriously and are constantly striving to improve our contribution to a more resource-conscious world.
We are proud to announce the implementation of the sleek and stylish Smart Care System from Swisstrade AU, eliminating single use amenities. The Smart Care System is one of the world's leading, factory-sealed amenity dispensing solutions. We are thrilled that now not only do our new bathroom amenities offer a more environmentally sustainable solution it also provides a premium guest experience through it's amazing European-made fragrance formulations.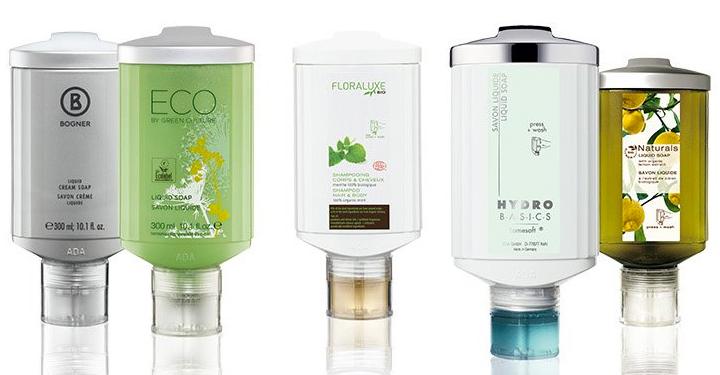 When considering eco-friendly and sustainable bathroom amenities we choose those that have been developed using strict sustainability criteria, such as:
EU Ecolabel & Nordic SWAN certified
Renewable ingredients and plant-based raw materials
Liquids with over 97% biodegradable ingredients
Use of recycled and recyclable materials in packaging
Extracts from controlled organic cultivation
Natural, plant-based ingredients
Dispensers made from 100% PCR materials
Fully recyclable bottles and tubes
When you choose Alpha Mosaic Hotel for your accommodation needs in Fortitude Valley you are supporting Australian hoteliers leading the way in the #waronwasteaustralia and the reduction of plastic in landfill.